A first in Metro Manila – Wines by Chris Urbano is now taking the pretence and guesswork out of enjoying wine in restaurants through its unique, curated wine concept. If you're tired of going to a restaurant where the waiters can't tell you a thing about the wine and what to drink with each dish – those days are over. At Open Kitchen 48, you can now order from an expertly curated wine list, a collaboration between Head Chef Miguel Pacheco and Chris Urbano from Maputing Cooking that guarantees you an amazing wine with whatever food you choose to order!
So where can you try it out? Open Kitchen is a new restaurant in Barangay Kapitolyo, Pasig, its along the booming East Capitol Drive, toward the bottom of the hill – check out their Facebook page here for directions. They focus on fresh local produce, simple and straightforward flavours. My favourite review of them writes simply:
'Waiters who know the menu; a menu that challenges your English to Pinoy translation skills; skilled chefs who are confident enough to play with flavors; flavors that keep you interested in the food; and food you take time to actually taste.'
So if you haven't already checked it out – do get down there – to be honest we're now delivering an amazing, but value for money, food wine experience in Kapitolyo that rivals anything I've had in Makati or the Fort – this will not stay undiscovered for long!!
Oh and here's what the menus look like! My pick of the Reds / food pairing would have to be the Anise Pork Belly with Sangiovese Cabernet. I love the pics with Chef Migs and I as well – classic in black and white!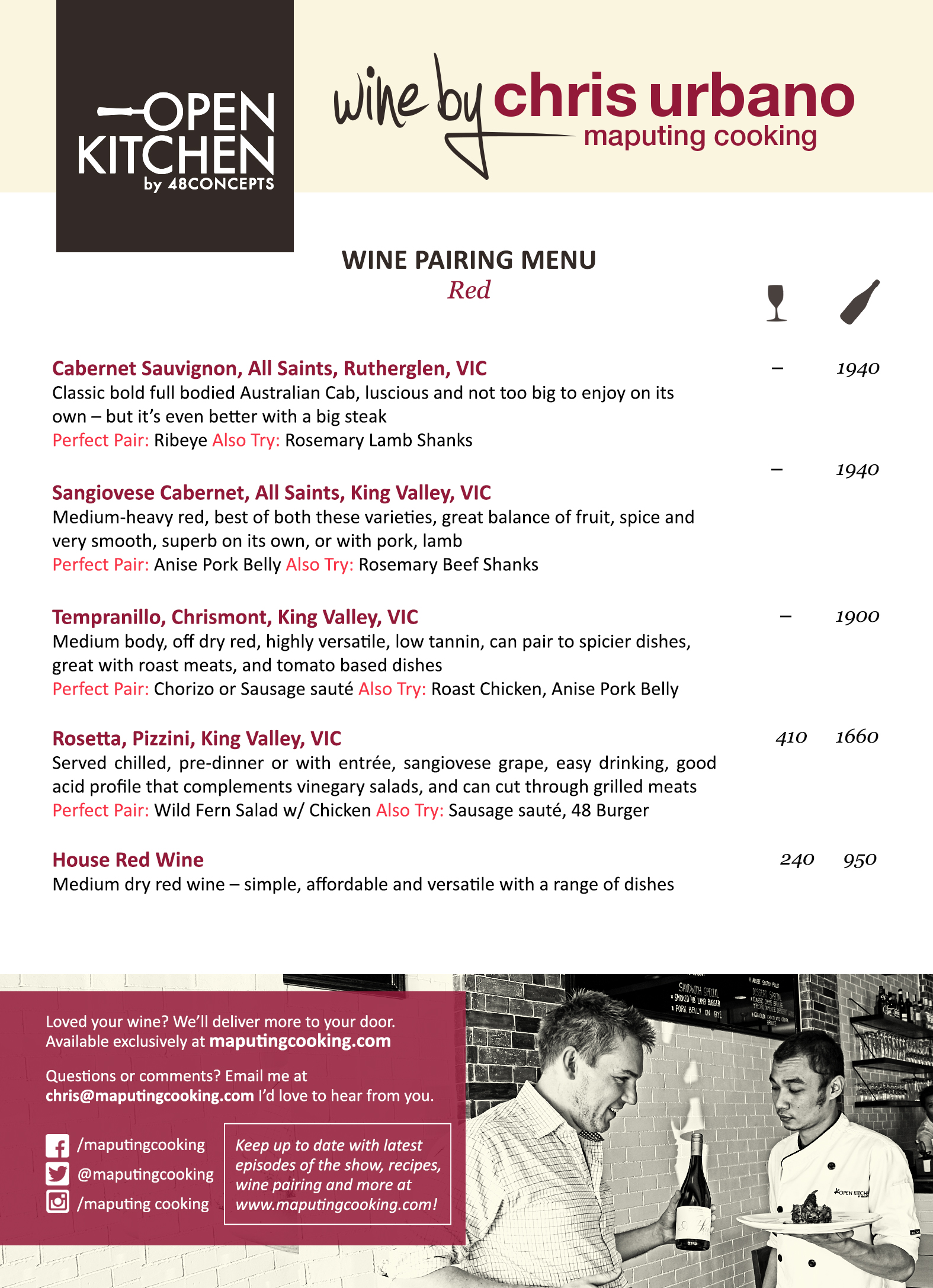 and here are the whites! what would I go for here… tough call for me between the prosecco and the pinot grigo depends if its a celebration or not!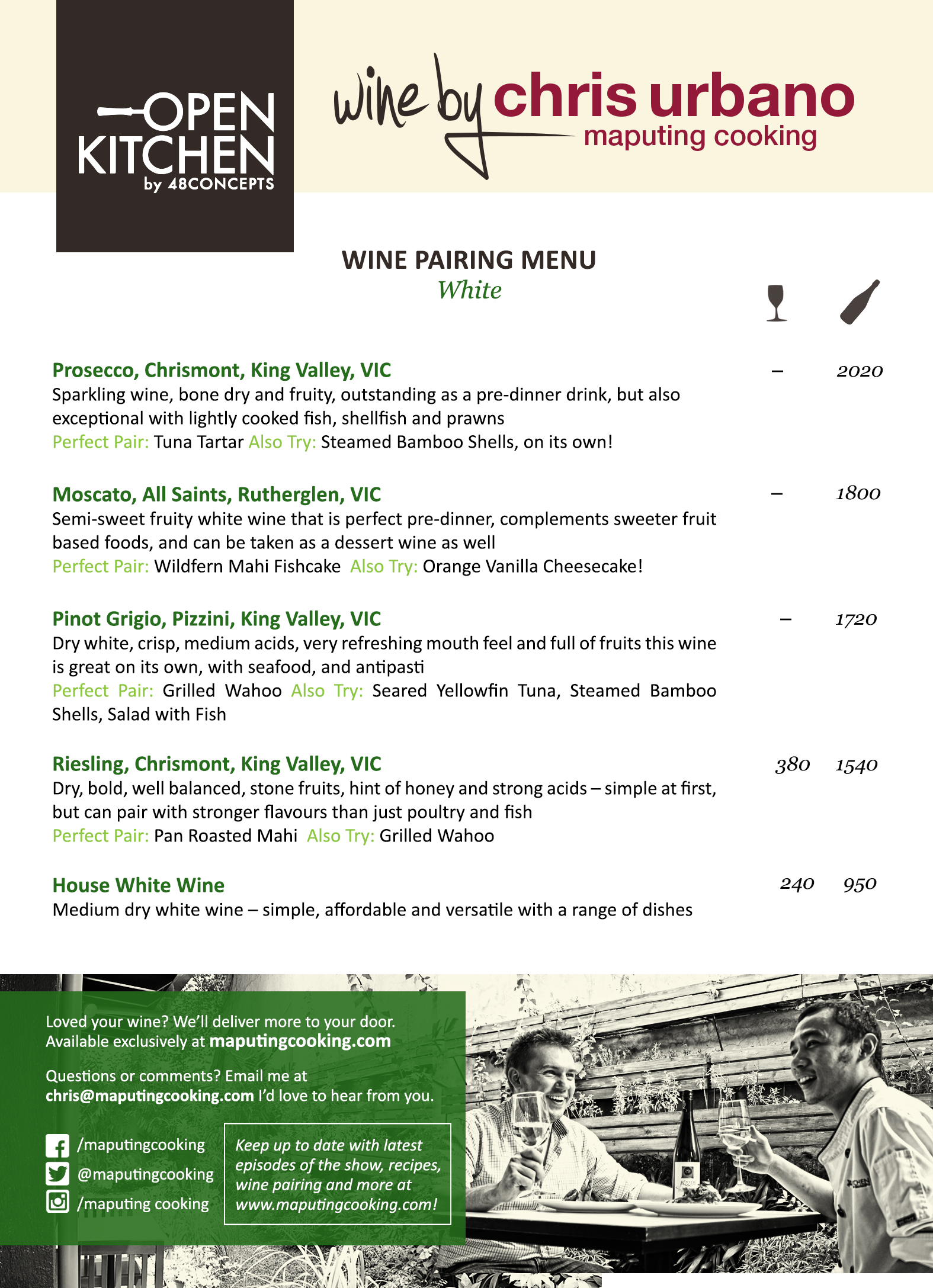 Happy wining and dining! CU