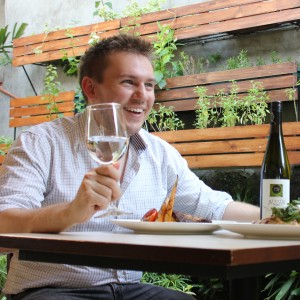 Whether it's the health benefits, or the desire to experience the way wine can enhance food and dining, wine in Manila is booming. While the case, with the industry still relatively new, knowledgeable wine advice in Manila is hard to find and more often the advice provided in stores and restaurants is a case of the blind leading the blind. Wine by Chris Urbano is changing that.
Now it's time to build up your wine interest with Chris Urbano's (Host of the Tagalog fusion cooking show, Maputing Cooking) Direct Sourced Premium Wines from Australia. Urbano is not like other wine importers in the Philippines, who order bulk wines out of a catalogue. On the contrary, Every Wine by Chris Urbano has been hand picked by Urbano for the Philippines food and climate, from wine makers personally known to him. Urbano manages the whole supply chain, from Aussie farm gate to Manila dining plate to ensure quality is maintained all the way to your wine glass!
Lets start with some of the most popular wine types here in the Philippines: Moscato, Cabernet Sauvignon, Merlot, and Sparkling Wine?
Wines in Manila
Moscato is known for its perfume-like fragrance, semi-sparkling, spritzy character, light-body, lower alcohol content (just around 5-10% abv), and its fruit-forward palate profile plus its sweet factor. This wine is colored straw yellow with hinges of gold. Typically favoured by female drinkers, This wine can be served either before dinner with appetisers or as pre-dinner drink and even after the meal as a superb pair with fruit based desserts. At Wine by Chris Urbano we source Moscato from the Rutherglen region of Victoria and it has been a bit hit for when the girls get together.
Cabernet Sauvignon is probably the most famous variety of red wine across the globe. It has deep color, good tannin structure, moderate acidity, and aromas of blackcurrant and tobacco leaf. It also has a large number of common blending partners. In the Philippines Cab Sav is best consumed in air conditioned environments with a steak and Wine by Chris Urbano stocks a superb example of this with its All Saints Cabernet Sauvignon from Rutherglen. Cab Sav is often blended, and our best seller at Wine by Chris Urbano is a blend of the lighter Sangiovese grape with Cab Sav, which makes for a lighter bodied wine, that still retains the flavours the make Cab Sav great you definitely want to try this one out.
Red fruits, easy tannins and a soft finish are the characteristics of Merlot wine. But the taste of this wine varies on climate (cool and warm climates). In general, Merlot wine pairs well with chicken and other light-spiced meats but avoid pairing it with fish or leafy green vegetables unless they are cooked in a certain way. It is also a big NO for it to be paired with spicy foods for it will overwhelm Merlot's flavors. For the Philippines tropical climate, Urbano favours cool climate merlots which are a bight more subdued and feel a bit more crisp on the palate. We'll be releasing our first merlot a bit later this year so keep an eye out for that.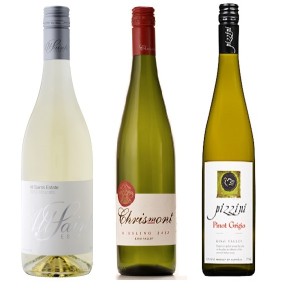 Sparkling Wines are usually white. The taste ranges from sweet to very dry (Dry being the opposite of sweet when it comes to wine). This kind of wine is fizzy due to its significant level of carbon dioxide that results from several different methods of wine fermentation from modern techniques like gas injection (or carbonation like in fizzy drinks) or the more tradtional method. At Wine by Chris Urbano, our Chrismont Prosecco is made under this traditional method whereby secondary alcoholic fermentation takes place in the bottle, trapping carbon dioxide in the wine solution in the bottle the same process used in the production of Champagne. Prosecco is crisp, refreshing and the perfect match to the world class seafood in the Philippines its also outstanding value for money at around half the price of comparable quality chardonnay/pinot noir based sparkling wines (aka Champagne). Perfect wine for celebrations, wedding toasts, or kicking off any gathering with family and friends.
Curious to learn more? And tired of the average wines sold on the supermarket shelves and restaurants around Manila? Keep in touch with us by signing up to the official Maputing Cooking newsletter here and better yet: Try a bottle you can take 200PHP off your first order using promo WELCOME200 at www.wineclub.com.ph.com. Time to start your journey toward enjoying better wine in Manila let us share our passion with you.